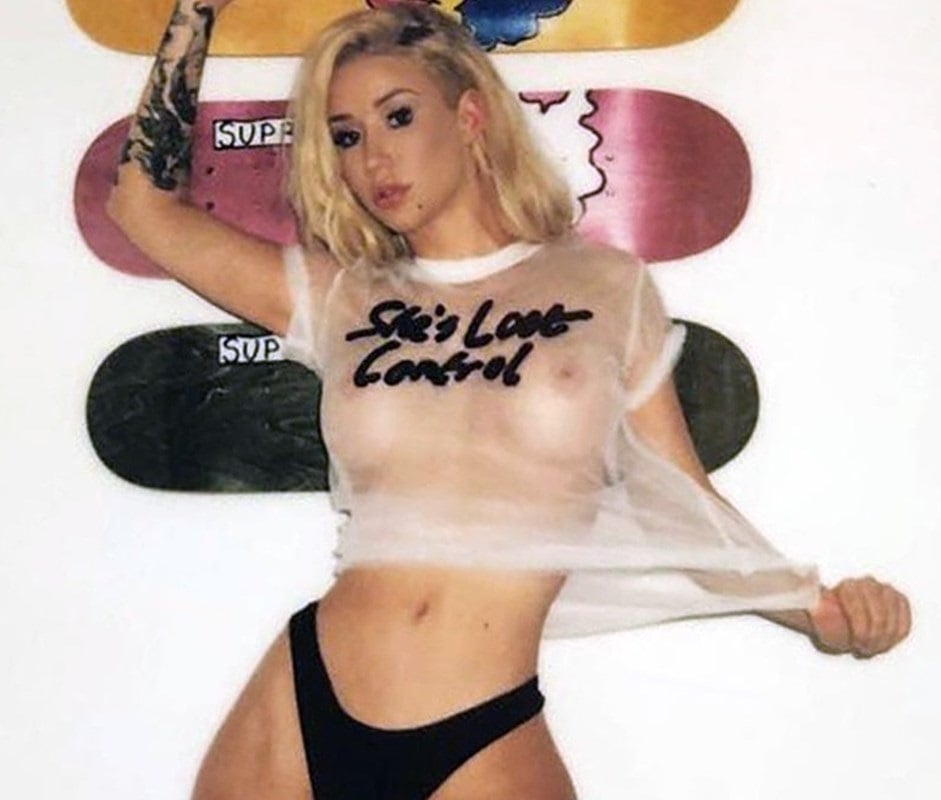 ---
Rapper Iggy Azalea shows off her nipples in a soaking wet white t-shirt in the pics below from a photo shoot for GQ magazine.
It has been nearly a year and a half since we've heard from Iggy Azalea, and as you can see in these photos she has been busy on the operating table using the Satanic Jew science of plastic surgery to transform herself into the ultimate coal burner whore.
Yes before Iggy was just a fugly bleached blonde slut with a giant ass that was lopsided from too much jiggling of her bootleg fried chicken grease injection implants. However, this iteration of Iggy is the mudshark 2.0 model with a evenly sculpted yet clownishly oversized rump, perky titties (that probably shoot watermelon juice and grape Kool-Aid out of the nipples), and a face that it is not entirely repulsive yet maintains its soulless low self-esteem expression that attracts the dirt skins to white women like flies to shit.