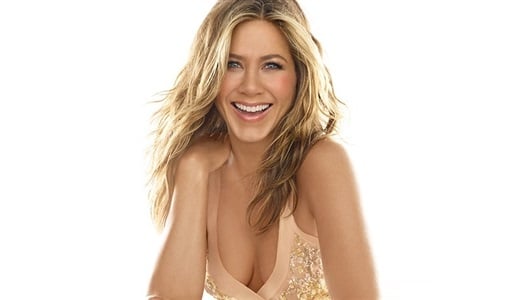 ---
Jennifer Aniston poses for a covered topless photo and a few other cleavage centric shots in the new issue of Allure magazine.
Of course Jennifer Aniston has done covered topless pictures in the past, but this time she mixed it up by covering her bare breasts with the body of a heavily tattooed homoqueer instead of her hands.
Yes Jennifer Aniston is certainly an innovator when it comes to ways to not show her saggy sad titties. Though at this point in her career even the most devout and depraved Aniston fans must admit that there is nothing really alluring about her wrinkled old deflated boobies, and that Jen and her breasts would be better suited to appearing in "Geriatrics Quarterly Review", an anti-masturbation pamphlet, or perhaps even the gravity section of an "Intro to Physics" textbook rather then "Allure" magazine.